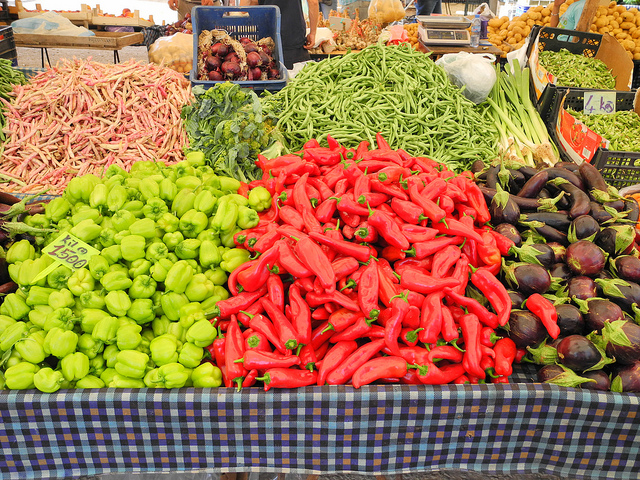 A few days ago my mother in law asked us all at the dinner table if we had any New Years Resolutions. I hadn't really thought about it until then except that I was toying with the idea of letting this year be a "no resolution" year largely due to my (exceptionally cute) two-month-old. At this point, I have yet to figure out how to do groceries in a way that doesn't involve ordering them online and having them delivered (FOR A DOLLAR!!).
But one thing remains a problem that, unless fixed, will surely lead to bad health and general discomfort: I don't eat my vegetables and fruits.
I just can't be bothered. It's not that I don't like them, it's that I don't like them more than meat and potatoes. I don't like them enough to have them be more than an afterthought at best. If I have the option of a salad bar, I will always get a salad, but with the option of a salad or fries it will almost always be fries.
On top of that, my high blood pressure is now on the radar. My OBGYN induced my labour due to high blood pressure (but not pre-eclampsia) and I had to stay longer in the hospital for the same reason. I'm not even 30 and I feel tightness in my chest frequently these days because of it. It seems all that McDonald's is finally catching up with me.
So as I thought about what needed to change in my life it was pretty simple: I need to learn how to love vegetables and stop eating poorly. I thought being pregnant and breastfeeding would encourage me to eat well, but so far that hasn't happened and I managed to bake a healthy, strong baby eating mostly potato chips.
There are a few other things related to health that I want to incorporate into my New Years resolution but I haven't nailed all the details down yet. I think my goals will be in phases where by March (for example) I want to have x habit and by June y habit.
Maybe by the time Jack is eating real food I will be too!