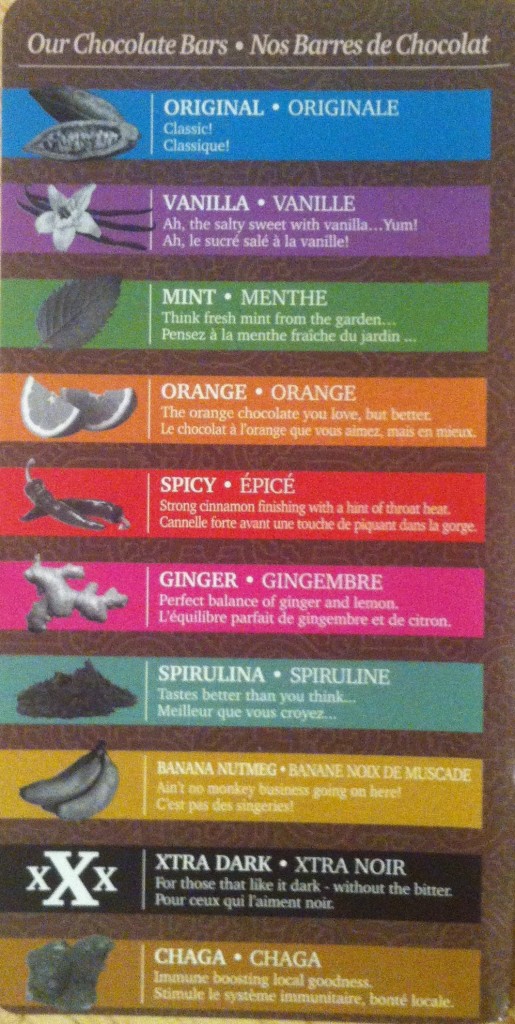 So I noticed shortly after all of the curiosity surrounding the Pink Salt flavour that…. I don't think they make it anymore. But judging by everyone's interest in it, sounds like they should start making it again. The website here lists it as an option, but the packaging says otherwise (pictured right).
The Winners Are:
Margie B
Jennifer P

Ladies, please send me your addresses so I can ship the yum to you!
Now that you're all curious, you're probably wondering where you can pick up a bar to test it if you don't end up being one of the lucky winners.
In Montreal you can find them at:
A Votre Sante (Westmount/NDG)
Bio-Terre (Mile End)
Briimstone Chocolates & Fudge (NDG)
Club Organic (Plateau-ish)
You can find the store closest to you here.
You can buy online here.