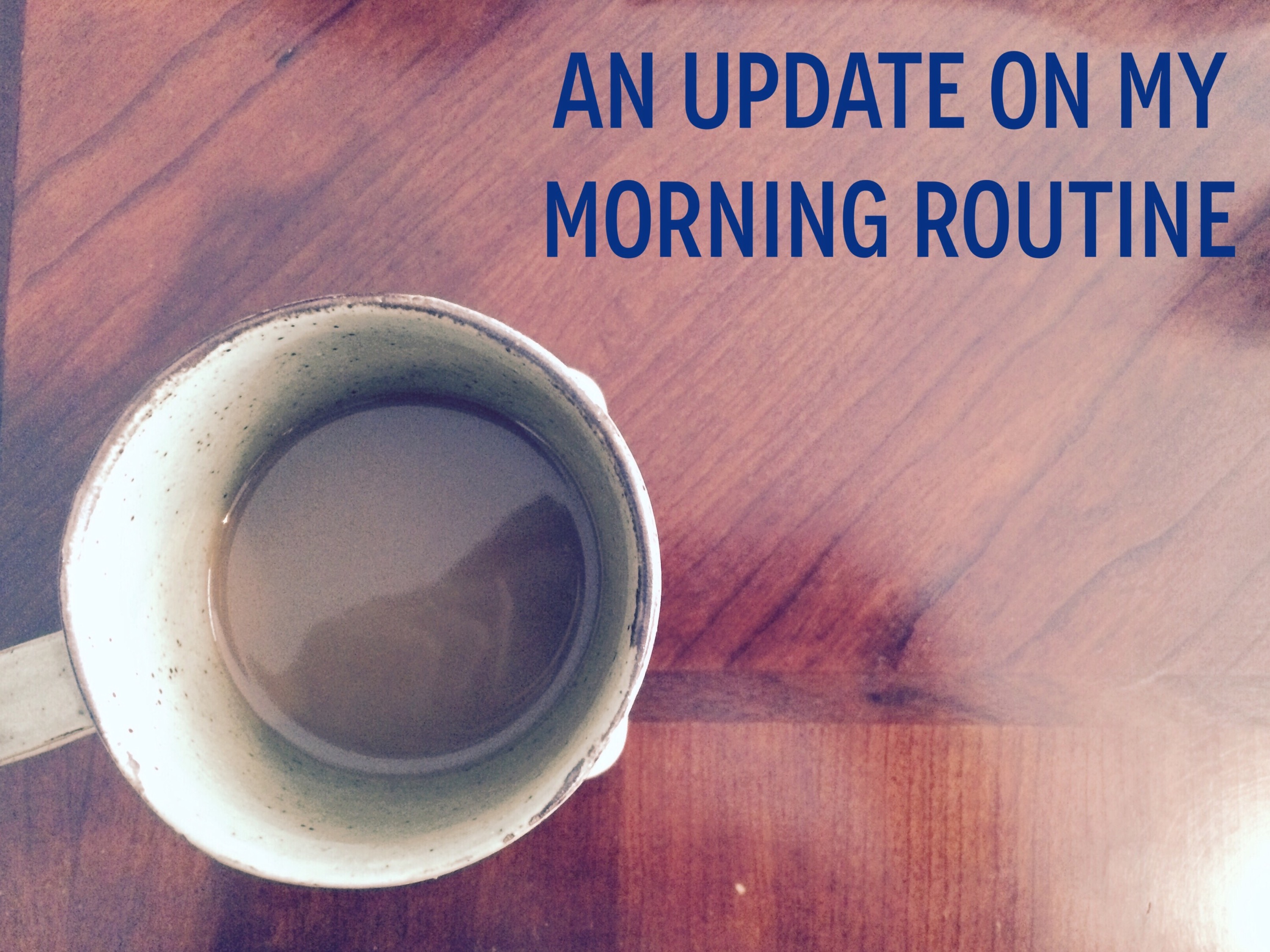 A few weeks ago I posted about how I needed to re-establish new routines for my life with my five-month-old. Well,  I have resounding good news for you: IT WORKS. It's been great! My morning now looks like this:
Wake up, make coffee, drink a glass of water
Hop in the shower
Feed Jack (Willy gets Jack when they wake up and they play together until I'm done in the shower)
Eat breakfast With Willy, put on make-up (it makes me feel like a real person)
Unload the dishwasher
Jack goes down for his first nap and while he naps I do my first round of cleaning for the day.
By the time Jack is sleeping at 8:30, I have already accomplished so much, that I'm able to sit down and enjoy the silence. I've even CLEANED stuff. I've realized that I need to get something done like this first thing in the morning before laziness/ tiredness sets in. It's really easy in the afternoon to "justify" not doing any cleaning because I'm tired or whatever excuse that comes up.
You know, I was really sceptical about the difference having my shower first would make. One day I was having a bunch of moms over and I had to maximize my morning so I hopped in the shower first since Jack seemed to be fine waiting to eat. It revolutionized my morning! Instead of waiting till his nap and showering, now I can use that time to do other things.
I'm very pleased with myself. Now I need to make sure I don't get lazy with the cleaning because that's been the best part of all: I don't feeling gross about this apartment I'm sitting in all day long.