Growing up, we had this afghan that lived on the back of our couch. No matter how many times we moved (and they were many), this blanket came with us. It was there through all of our childhood illnesses, through every movie we watched, every cold Canadian winter. My Dutch grandmother had crocheted it years ago. One day, I resolved as a teenager, I would learn to crochet and make a blanket like this for my family.
Since graduating from University, I've been on a quest of sorts for hobbies. I know that hobbies are a very important part of a balanced and full life, especially if you're someone like me who can be a little too into her work. But I just couldn't find something that I clicked with and loved to do (except blog, right?).
"Start being Crafty" has been on my Personal Development Plan for years. I've taken steps towards these things. I sewed a bit one year, I tried to cross stitch another year… but there's always this threshold of difficulty that I have a hard time surmounting. My mom finds this hilarious and bewildering, because these things are like breathing to her. Whereas I get annoyed when she can't remember her AppleID or work her iPad.
But alas, here I am, finally crocheting. I asked for crochet gear at Christmas and this is my big goal for the year. For a few reasons:
I want to be able to do it
I've put it off long enough that it's becoming shameful.
So despite the fact that I'm not running right now, I did go swimming this week. Despite the fact that I haven't been writing every day, I'm blogging a little bit more regularly. And three weeks ago, I couldn't crochet at all. I'm not stagnating anymore!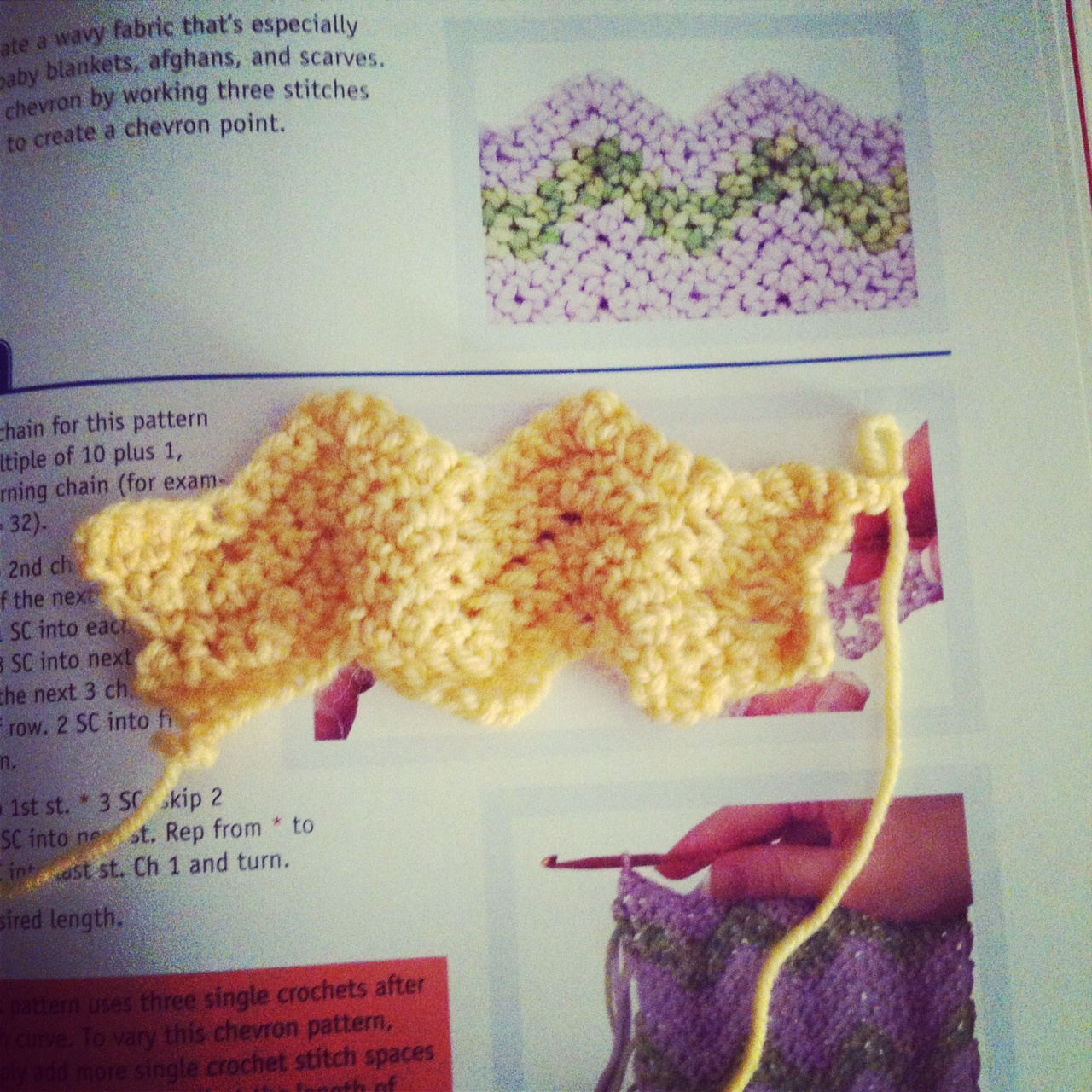 I'm back in the saddle, it seems. A friend recently asked me why I'm blogging more again and what had changed? The answer: who can know? I don't really know what has changed, other than I actually feel like I have something to say again. Why do I have something to say suddenly? Again: who knows?
Maybe it's that I got restless after sitting around for so long in the fall. Maybe it's that I got a crochet hook, some wool, and a how-to book and enough motivation to start. It's probably a little of both. This brings me to the point of my post.
I haven't really been working on my bucket list goals very much recently, but I obviously have been moving forward on other 'lesser' goals. In some ways, they're just as important as these other things, just less audacious. They're also things that I had always wanted to do, but never made it onto my official list that I had created.
Even though a Personal Development Plan is different than a Bucket List, it's still totally relevant to this blog. I'll explain why the next time I write (see? I'm back in the saddle, people!).